MEMBERSHIP | PROFESSIONAL DEVELOPMENT | ADVOCACY
Mark your calendar!
2019 TAEA Summer Conference will be July 8-10
Seeking Candidates for the 2019 TAEA Board
---
The Tennessee Alternative Education Association or TAEA is made up of people just like you!  Our association is comprised of teachers, school counselors, para-professionals, crisis workers, administrators, school resource officers, board members, and others who are interested in and committed to exemplary practice, resource sharing, research, and networking to benefit the students served in alternative and nontraditional education settings in Tennessee.
Please take a tour of our NEW and IMPROVED website to learn more about our association, membership, professional development opportunities, current research in the field, as well as public policy developments and advocacy efforts.  
Please do not hesitate to contact the TAEA if we can ever be of service to you or your organization.
Highlights of the 2016 TAEA Conference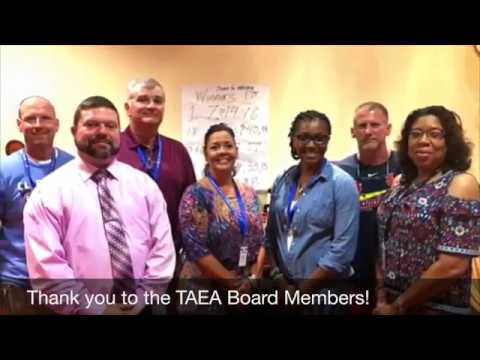 ---
"Alternative education programs in Tennessee provide students with a safe and engaging environment that encourages them to follow a productive path rather than giving up entirely."  - Pat Conner, Executive Director, Office of Safe and Supportive Schools, 
---
Update on Alternative Education